Design Notes:
The page template included in the zip file is what you see here and consists of fixed width tables to keep the various areas separate. The top part of the design is a single image complete with the link titles you see above. A blank version is also included so you can substitute your own titles instead.
Credits:
The font is "Goose" :) from Fonthead & the images from Dover Publications.
Terms:
You may use this set on your personal web pages in return for a link back to Groovy Lizard on the same page(s) as the graphics, using the matching lizard-link button below.
Please read the Terms of Use Page before downloading anything.

Commercial sites must purchase a licence. Find out how Here.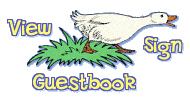 Graphics & Design Copyright ©Groovy Lizard Ltd™ 2002.
All Rights Reserved.